About Me
(Besides my love for this pairing, I also love Touga/Kagome...so far my favorites for my other loved pair are by ShadowsWeaver1, LadyoftheHouseofMoon, Kanna37, Danyealle-sama, PaperAce, KurobaraNinja)
(I would love to see a long Canon story (slight AU)--Sess/Kag--including characters I love from Trinity Blood, Kuroshitsuji, Samurai Deeper Kyo, Chrono Crusade, and Vampire Knight)
I play few video games: favorite shooter that I HAVE experience with besides the Halo series (my first one, but graphics-wise I prefer COD and I grew out of it)--Call Of Duty: Black Ops. It's all thanks to a certain someone who has been playing shooters for years longer than myself (a classmate, in the last couple months left of school, asked me if I play COD and I had never heard of it). I really don't know what my skill level is since it fluctuates among other variables >_>. Zombies is pretty-fricken easy, it's the boredom leading to death that prevails if it's quiet and/or the conversation isn't of interest. Constant banter in all its forms, and strategy lead me to 35 on Ascension and 47 on Dead Ops Arcade XD. #3 Kino #4 Moon #5 Der Riese.  The UNFORTUNATE downside is the lag that is ever present. I can't play with anyone more than a couple states away! Hopefully I'll figure out why soon. That's what happens when you live with people that are not savvy in this and know no one who cares to help you.
I have loved the original Super Mario Bros. N64 long enough to not remember at the moment.
I LOVE reading....
I've been a fan of Inuyasha for about 5 years. I became one strangely *chuckles at the thought*. I must say, coming from a writer who grabbed my thoughts and ran with them-- Squash,
"Thus, I became lost in the world of fanfiction, to find myself back in the fantastic world of rugged landscapes; waterfalls, rivers, lakes, hot springs, all still mostly untouched by man.
Miles and miles of dense foliage, old trees, rice fields, common villagers, and the Shinto demon tribes that roamed free and numerous.
Of sunny days and warm nights spent camping out on the open terrain, nothing but the earth and its rough elements to meet your eyes........The imagination roams freely at the notion of demonic society, culture, and etiquette. The window is open for our own minds to decide with Rumiko's Inuyasha and I love it."
--Thank you Squash.
I prefer the vampire, historical, seinen, supernatural, biblical fiction/non fiction, demons, action, adventure, shoujo, shonen, manhwa, fantasy, mystery, suspense, comedy, ecchi types. Any and all combinations but having to include a supernatural atmosphere (preferably biblical fiction). I'm not particularly into mechas....but I've come across ones like Full Metal Panic (if the art is any indication) that caught my eye. Then again the art can't just be of interest but also the story. Years before I used to watch Sailor Moon, Yu-Gi-Oh!, Dragon Ball Z, and Pokemon from Toonami/Cartoon Network. Then, I didn't know it was 'Japanese' anime. In my years of being an anime fan, most who like certain aspects as seemingly much tend to be....the annoying stereotypes if you catch my drift. Where I've been at least. Very few people see my less introverted side. I'm not one to claim to be EXACTLY like some apathetic characters, but I do share certain traits that sometimes I can't put into words but I'm aware. Certain people should be aware that some mannerisms are real---you just know which are and aren't when they put forth. If I haven't made any sense---surely I'm not talking about you ;)
Life is not easy and I wouldn't want it to be. Reasons for what is and what may be will be answered in due time. As for why did I join? Simple. This site brings me a much needed reprieve and fills certain dark corners no one else can. Not everyone has a talent for writing...for numerous reasons. I like to show my appreciation to those who had the time, incentive, dedication, and determination to do as I have not. If I could put my ideas in text, I would do so, but I can be indecisive, a trait I possess that has its pros and cons.
I'm always looking for what/who is next to become present, open but guarded, with the few exceptions of what I know to be permanent standings in my life.
Writers who have strung the right cords of my mind on their thoughts of Sesshoumaru's true portrayal are the fuel for my already chaotic mind on him. I may never find answers to certain questions, but only time will tell.
I have a sort of keen interest in the occult---for informational purposes only. Any stereotype you can think of, I bet one million you're wrong. I mean well. This would explain why I'm into certain genres---that is if you're in the same state of mind.
One can never stop learning.
If we never died and looked old, what should one expect?
I tell you everything that is really nothing, and nothing of what is everything, do not be fooled by what I am saying. Please listen carefully and try to hear what I am not saying. ~Charles C. Finn
Giving up doesn't always mean you are weak. Sometimes it means that you are strong enough to let go. ~?
Don't ever take a fence down until you know why it was put up. ~Robert Frost
You are as young as your faith, as old as your doubt; as young as your self-confidence, as old as your fear; as young as your hope, as old as your despair. ~Douglas MacArthur
The years teach much which the days never knew. ~Ralph Waldo Emerson
When I look Life in the eyes,                                                                                             Grown clam and very  coldy wise,                                                                                            Life will have given me the Truth,                                                                                          And taken in exchange - my youth.                                                                                       ~Sara Teasdale
A man is not old as long as he is seeking something. ~Jean Rostand
Like our shadows, our wishes lengthen as our sun declines. ~Edward Young, Night Thoughts
"Who is more afraid.... The child afraid of the dark or the man afraid of the light?" ~Maurice Freehill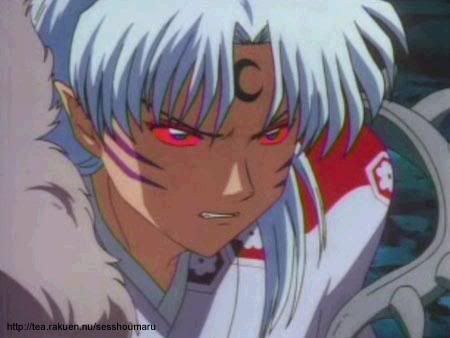 User Status
| | |
| --- | --- |
| | 5111 |
| | OFFLINE |
| | 10 years ago |
| | 4 years ago |
| | 9 years ago |
| | 24 |
| | - |
| | - |
| | - |
| | Eden |
Forum
Forum Statistics
Forum Ranking
Pup

Total Posts
6