About Me
<----- My Sona was arted by the talented and lovely JeniNeji.
Cat owner, addicted to caffeine, insomniac. Yes, these constitute as personality traits. Currently focusing on original fiction, so fanfiction updates might be slow - or might not. Depends on my muse really (which is not a good sign usually). There is a blog linkie below where you can read my OS, though I need to stop revising every single sentence I write. Now excuse me as I crawl back into my dark gutter.
I changed my pen name to Stella Mira to avoid confusion since there are quite a few people with the same username here. I'm still just Stella though. XP
I also write for Noblesse, Naruto, Hellsing, Bleach, and you can find me under the pen name 'CountessMillarca' on Archive of Our Own.
You can also find my original works on my tumblr here: Stella Markou
I now have an author's page! Come join me, read, comment, joke, and do crazy stuff with me here: Stella Markou, Author
Link for the MA chapter in Chocolate Smiles: A Sexual Fiend
Link for the Kagome/Aoi spin-off: Skin Deep
Check out these wonderful fanarts, made by such talented artists! I don't have an ounce of artistic talent, so I'm really grateful to all of them for creating such amazing arts! XD
Story Arts *squee*

A Blue Ribbon: Tease by TKE (E), A Blue Ribbon by Sesshomarusama33 (MA)
An Unconventional Courting: The Tempting Youkai by ~CiaraFael~ (E), Farewell by ai_08 (E)
Behind Closed Doors: Satisfaction by Sesshomarusama33 (MA)
Current Open Challenges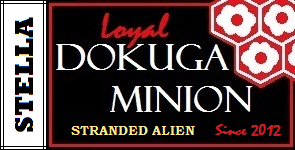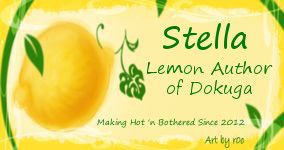 User Status
| | |
| --- | --- |
| | 110485 |
| | OFFLINE |
| | 11 years ago |
| | 7 years ago |
| | 8 years ago |
| | 84 |
| | - |
| | - |
| | - |
| | Stella Mira |