DocBevCulver Profile Page
About Me

Hmm, think I should fix this... About Me.
First, the icon used above was created by Kagome Taisho. Not mine, but I love it! I couldn't get it to work as my icon on the site, for some reason. The text in it kept getting distorted. :(
My name is Angela, although most call me Ange. I'm 33, wife, and mother to three boys (two teenages... not pretty!). I live in a small town in North Carolina, USA. Although not as active on the site itself. I'm still reading my favorite stories and being a bad reader by not reviewing. I'm truly sorry for that. I've gotten very lazy lately. RL is hectic. :(
I'm Sess/Kagome fanatic. Not Fan... a FANATIC!!! I'm obsessed with the pairing and enjoy reading stories about them, viewing images/fanart, and reading Doujinshi.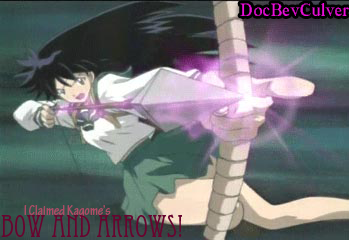 User Status
| | |
| --- | --- |
| | 14346 |
| | OFFLINE |
| | 13 years ago |
| | 7 years ago |
| | 7 years ago |
| | 4 |
| | - |
| | - |
| | - |
| | DocBevCulver |
Forum
Forum Statistics
Forum Ranking
Pup

Total Posts
49
Karma
2
Fanfiction
DocBevCulver has 0 stories