About Me
I'm just a female college student who is in love with the SessKag pairing from Inuyasha, even though I've never watched the anime.
How I came across Inuyasha:
One day I was on FanFiction.net, looking for new stories to read because I had already read the majority that interested me. So... I looked through each category to see which one had the most stories published. I came across "Inuyasha" which had over 50,000 publications and thought "there must be some read-worthy stories here". Then I Googled Inuyasha (the characters to be specific) and read each of their bios. I liked Kagome immediatly, but Inuyasha...not so much :/ When I came across Sesshoumaru's bio... I fell in love, and the perfect match was made.
I went back to FF and selected the SessKag pairing, eating up all the stories I could, especially the well-written ones (I can't stand poorly written stories. It pains me to see a story with an interesting plot, but with horrible construction and grammar.) I continued reading Sesskag stories and eventually from FF I found out about DeviantArt, which lead me to A SingleSpark and finally Dokuga.
I've never tried to write a SessKag story, and I don't think I ever will. I tried my hand at stories and they always ended up so impersonal and awkward. I know what makes a good story when I read it, but no idea when it comes to writing it. For now, I will enjoy reading every well-written SessKag story out there. So if you know a good story please share and contact me.
Thanks!!
Favorite Pic: Just Bliss by YoukaiYume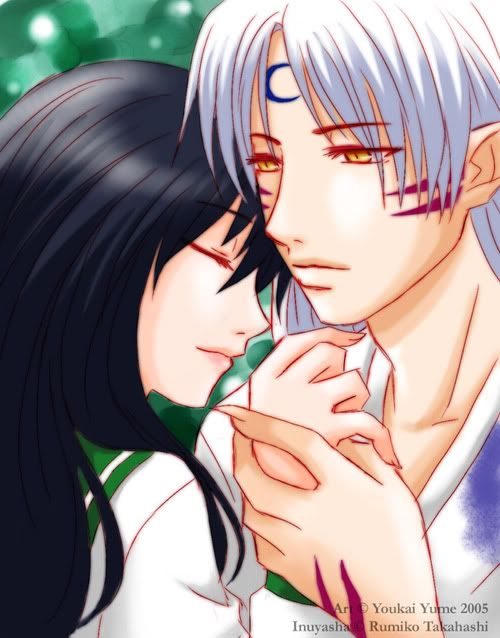 User Status
| | |
| --- | --- |
| | 3517 |
| | OFFLINE |
| | 13 years ago |
| | 3 years ago |
| | 3 years ago |
| | 18 |
| | - |
| | - |
| | - |
| | Marija |